GARDEN OF EDEN ARBORETUM
Please contact us for more information about this unique property.
Welcome to a magical place called the Garden of Eden. This thriving eco-tourism arboretum exists on the northeast side of Maui, 26 miles from Kahului. Your heart will melt with the beauty of mother nature. A spectacular 33 acre exotic garden with lush landscape and the intoxicating aroma of tropical fragrance.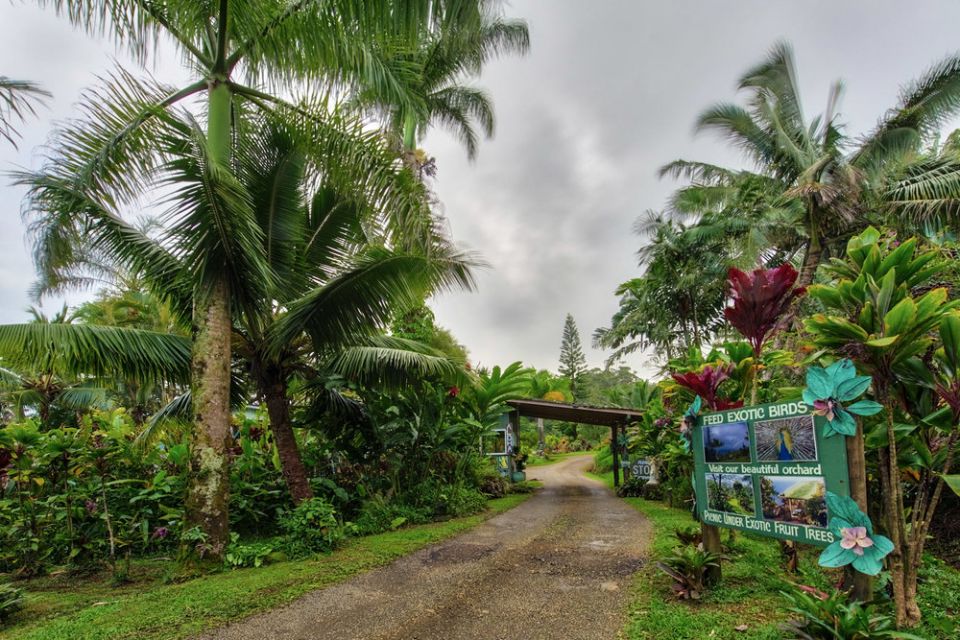 Walk along the beautiful path to your private gorgeous Puohokamoa waterfall which will remind you of the power and magic she has to offer. Over 100 inches of rain a year will feed the aina (land/food), creating even more life. Views of the turquoise blue water will remind you that you have found paradise, you will also find the lovely quaint redwood lined plantation home with a wrap around lanai.
The Garden of Eden offers a hip local art gallery, food truck, and Rappel-Hike Maui
can take you on an adventure of a lifetime. In addition, there are several workshops,
farm dwellings, rain shelters, look-out pavilions and public restrooms available for
your business operations.
Located on the famous road to Hana, with over 300 visitors a day. Garden of Eden
has been showing Maui and its visitors love and beauty for over 25 years. As the
setting to sets such as Jurassic Park & Athleta and Sport Illustrated photo shoots,
endless possibilities await.